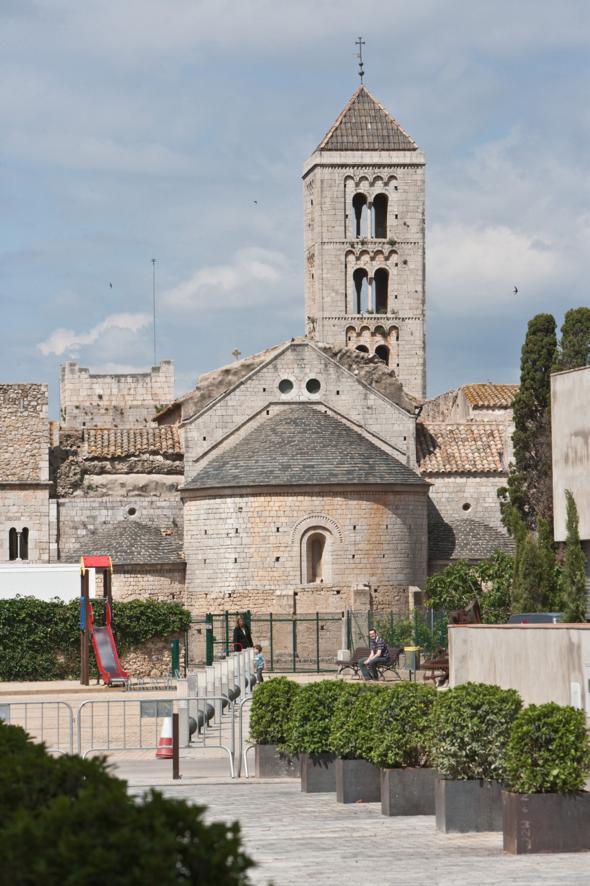 Magnificent group of monuments born as Augustine canonry. It consists of a three-nave church with Lombard bell tower and a cloister from the 7th-8th centuries. The gilt Catalonian cross from the 14th century that is inside the church is worth mentioning. Temporary art exhibits are held in the monastery dependencies.
At the end of the 11th century the church of Vilabertran was part of an ecclesiastical reform movement which has bequeathed us a Romanesque complex, today the best conserved example of a Mediaeval house of canons.
Following the orders of the Church to fight the nobles' power to impose ecclesiastical appointments and the moral laxity of its members, Pere Rigau brought together a group of chaplains to live in a community. At the same time three noble families donated the property of the church to the community. In that way, Vilabertran became one of the first Augustinian houses of canons, from where Pere Rigau tried to spread the reform by founding others.
To house the community, between the 12th and 13th centuries accommodation was built around the cloister, forming a unified architectural complex. Later the house of canons was extended with the funeral chapel of the Rocabertí (14th century) and a large courtyard with the rooms that were outside the cloister precinct (18th century).
But the landmark building is the church, which shows the transition of building styles between the 11th and 12th centuries. Inside there is a processional cross, the largest piece of Gothic goldsmithery in Catalonia.