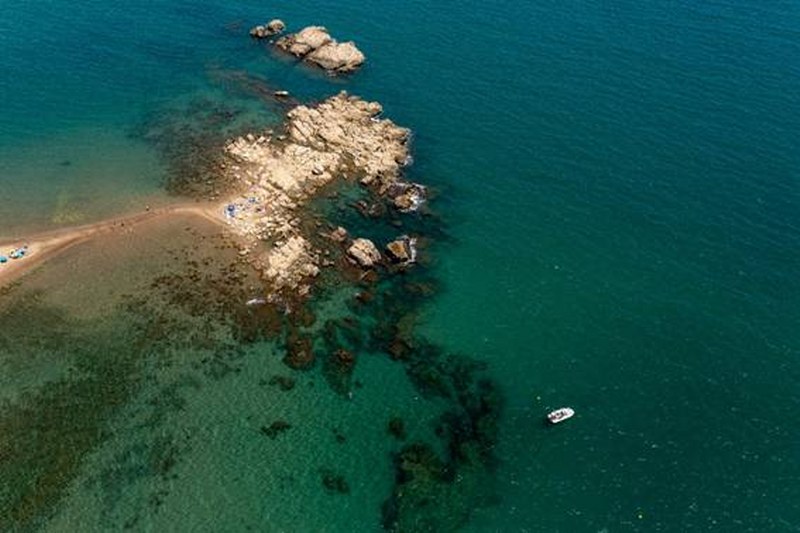 L'Escala, Mar d'Empúries, gateway to Greco-Roman culture and civilization in the Iberian Peninsula from the 6th century BC. You can visit the remains of these civilizations at the Empúries archaeological site.
L'Escala is a town that lives facing Tramuntana, proud of its history and that is clear that its cultural heritage is not just a matter of the past, but of the present and the future. Located in the Bay of Roses, one of the most beautiful bays in the world, a distinction endorsed by Unesco.
L'Escala is a fishing town, with more than seven kilometers of coastline, most of which can be easily walked or cycled and with a variety of beaches and nooks capable of meeting the expectations of any visitor, from extensive natural Empúries beaches, where the roundabout passes and where you can swim or sunbathe next to the Hellenistic pier, with more than 2000 years of history, to small pebble coves surrounded by pine groves and cliffs. mowed, or emblematic beaches such as "La Platja", the focal point of the tourist activity of L'Escala.
L'Escala is a contrast of landscapes, a biological corridor between two natural parks, the Montgrí -Iles Medes and the Aiguamolls, where we highlight its natural, cultural and landscape heritage. Where we can find imposing cliffs, coastal dunes, pine forests by the sea, spectacular coves and beaches, remains of coastal defense architecture and watchtowers among other historical elements.
L'Escala is a genuine essence, a town linked to a unique gastronomic product, L'Anxova. A product that comes from the sea, fished by our fishermen that is transformed by the local people, through their manufacturing companies and that reaches the table of our restaurants to satisfy the needs of the most demanding palates.
Anchovies are a quality product, km 0 recognized internationally, with a real flavor and with a traditional elaboration that dates back centuries.
L'Escala is a fishing town, with a gastronomic tradition, open to the sea and its range of nautical activities, with a wide range of quality tourism and which has managed to maintain the balance between tourist and commercial activity and the quality of life of its local population over the years.
Oficina de turísme:
(+34) 972770603

turisme@lescala.cat