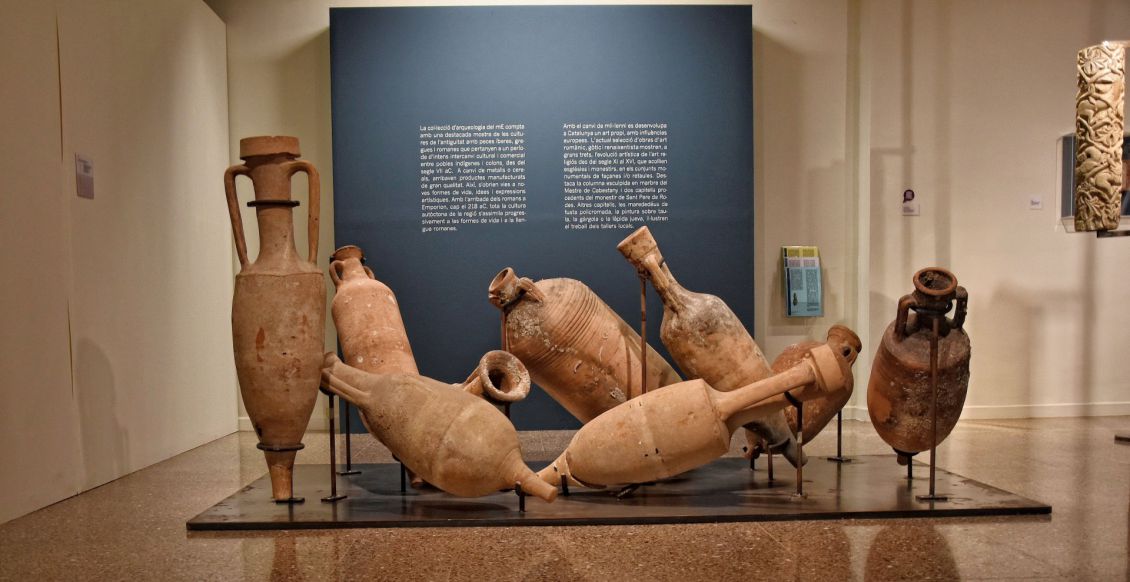 The Museum of the Empordà houses one of the county´s foremost art collections. Created in 1946, the history of its collections goes back to the 19th century, on the basis of the loans from the Prado Museum and donations and legacies from illustrious Empordà personalities.
The present building was constructed in 1971 and planned as a museum of archaeology, history and art.
Today, the Museum offers the public a historical reading of its collections and an opening up to contemporary art. The permanent collection shows the collections of archaeology (funerary objects, Iberian, Attic and Italic pottery), mediaeval sculpture (Monastery of Sant Pere de Rodes), baroque painting (loans from the Prado Museum: Ribera, Mengs, Mignard), painting and sculpture of the 19th and 20th centuries (Sorolla, Casas, Mir, Monell, Gargallo, Casanovas, Cuixart, Ponç, Sunyer, Tàpies) and Empordà art ( Blanquet, Dalí, Reig, Vallès, Santos Torroella).
Alongside this, the Museum of the Empordà is a multidisciplinary institution which organises temporary exhibitions and activities directed at conservation and dissemination of the local and county cultural heritage, with special attention to experimentation and to reflection on contemporany artistic creation.
Horaris
Dimarts a dissabte. De maig a octubre: 11:00h – 20:00h
Dimarts a dissabte. De novembre a abril: 11:00h-19:00h
Diumenges i festius: 11:00h-14:00h
Dilluns no festius i els dies 1 i 6 de gener i 25 i 26 de desembre, tancat.