Terramar Natura i Cultura has been promoting and creating activities as well as cultural management throughout the territory for more than 20 years, organizing and developing guided tours, both cultural, heritage and focused on the educational service of the region.
Make educational tours for both children and guided tours for all kinds of audiences: large groups, friends, couples and family to discover the cultural legacy present throughout the demarcation: from Cap de Creus to the municipalities of the plain de l'Empordà and passing by the richest places in landscape such as the Aiguamolls de l'Empordà.
Terramar Natura i Cultura also designs and carries out environmental awareness and communication campaigns, elaboration and signage of itineraries, catalogs of values and, currently and for up to 4 years, manages the Cúria Prison Museum in Castelló d'Empúries.
Altes aspectes a destacar
Altres serveis que oferim des de Terramar Natura i Cultura (Costa Brava Experience) .-Visites Pedagògiques .-Visites Teatralitzades .-Visites Virtuals .-Organització de Pack de visites + gastronomia .-Assessorament, gestió i dinamització d'activitats culturals
Activitats
Arts, Tales and Legends - Castelló d'Empúries
We will discover the most emblematic and historical parts of the old town of Castelló d'Empúries with the help of our guide.
We will live experiences and visit spaces such as the Curia Prison Museum in Castellón and get to know first hand the historic local shops in the town.
In addition, during the visit we will be able to do a small tasting of local product.
Dates i horaris
Every Saturday at 10.30am
In front of the Tourist Office
Reservations: turisme@castello.cat O 618 54 79 58
Approximate duration 1h30
Hiking from the Rec del Molí to Vilanova de la Muga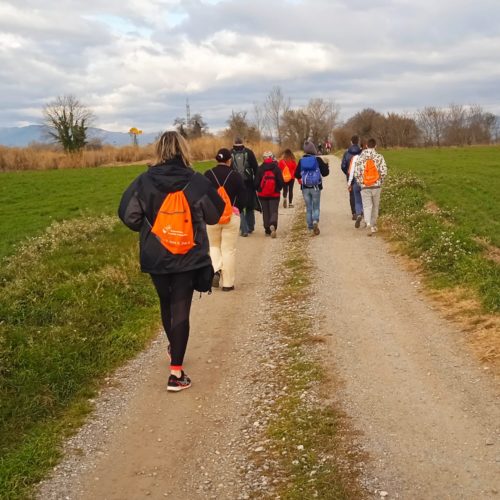 With one of our guides we will start the Route from the Castelló d'Empúries Tourist Office and we will walk to the Rec del Molí.
There, as throughout the journey, we will be telling stories and anecdotes of the landscape that we are seeing and that will take us to Vilanova de la Muga.
At the end of the route that will take us to Castelló d'Empúries again, a small breakfast will be given to all participants.
The level is low or medium-low.
Dates i horaris
Every Sunday at 10.00
In front of the Tourist Office
Reservations: turisme@castello.cat O 618 54 79 58
Approximate duration 2h
Preus
10€