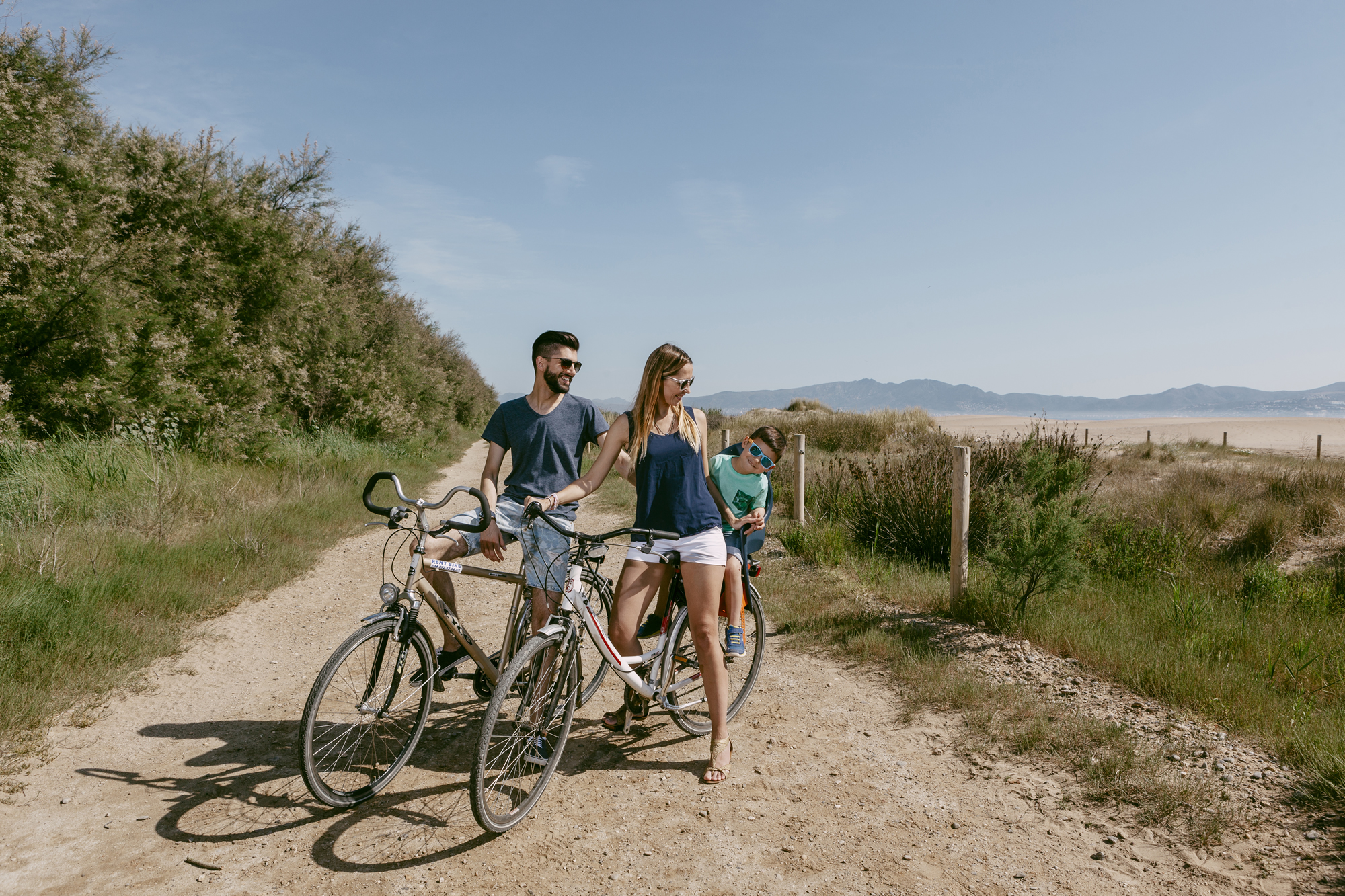 Sant Pere Pescador is a municipality located in the center of the Bay of Roses that has more than six kilometers of fine sand beaches. Much of the municipality is integrated into the Natural Park of the Aiguamolls del Empordà, creating a space of great agricultural value, sweet fruit being its main agricultural activity.
The shallow beach and fine sand, with seven kilometers of unspoilt dunes, is a unique place for families. Its natural characteristics make it a world leader in the practice of water sports.
The municipality has a wide range of accommodation: 2 small charming hotels, 4 rural tourism houses, rental apartments and 7 campsites. The camping sector offers more than 5,000 accommodation places and has been considered for years among the best in Europe.
The life of Sant Pere Pescador has always been intrinsically linked to the Fluvià River, which has guaranteed the agricultural quality of the municipality's lands, the ancient water supply to the population, the nautical activities in the municipality and the direct connection with the sea.
Currently the Fluvià, integrated into the Aiguamolls Natural Park, represents one of the tourist attractions of the city, with shores of great ecological value. It is an ideal place for bird watching and riverside vegetation.
Oficina de turísme:
(+34) 972 52 05 35

oficinaturisme@santpere.cat